Launching a new "Secret Drink"
Shhhh......it's a secret! It's not on the menu. Want an offer you can't refuse? Come in and try our secret drink. (alcoholic for 21+ only)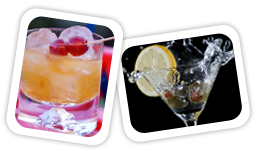 The best fast non-fast food!
• Deli-Style Sandwiches (a healthy choice for non-greasy sandwiches)
• Home Made Pizza
• All-You-Can-Eat Lunch Buffet
• Great beer selection
Lunch
................11 a.m. – 2 p.m.
Dinner
.
.............4 p.m. – 11 p.m.
Starting in September!
Monday night football
Taco Tuesdays (Lunch only)
Each taco only 50 cents each!
Lucky Lou's $5.99 Buffet
(Wednesday lunch only)
Sammy's $3.99 Sandwiches
(Thursday Lunch Only)
(847) 255.6373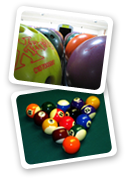 • Pool
• Bowling
• Eat!
• Televised Sports Events
• FREE WIFI
• Easy to Park
Gluten Free Sandwiches Coming Soon
We want to be your number one stop for
deli-quality, healthy sandwiches. No lip service. The real deal.
FairyTale Brownies
Coming Soon
Try them once and we promise, you'll be back for more.
Schedule your company party, birthday party or nonprofit event at the Hideout Pub and Grill. Packages include food, pool, bowling and more! Our spacious meeting rooms include WIFI and projectors. Call (847) 255.6373 for more information! BOOK NOW FOR THE HOLIDAYS!